Date:
June 09, 2022
Time:
02.00 pm - 03.00 pm CET
Efficiently controlling background processes between SAP systems and other systems is a major challenge for many companies. Most of the on-board resources available are only sufficient to a certain extent, and unwanted time reserves must be planned in the processing of jobs in order not to endanger dependencies. With cross-system planning, errors quickly arise here.
BatchMan Automation takes over the processing of your processes for all SAP and nonSAP systems and ensures that your business processes are optimized efficiently, safely and in a resource-saving manner. BatchMan does not need any additional hardware or software! The fast processing of the processes and seamless integration with the SAP standard make BatchMan an optimal solution. The BatchMan user interface also works on the familiar SAP GUI. In this way you reduce the training of your employees to a minimum.
Cross-system jobs can be combined into a single process with BatchMan. Time reserves are therefore superfluous. Here you have a consistent traceability of all processes and changes through the convenient monitoring of BatchMan, which corresponds to today's compliance standards. Even in the event of an error, BatchMan notifies you with alarms and gives you options for error handling during planning to avoid manual intervention.
In this one-hour webinar you will learn, without obligation, how you can optimize your business processes across systems and control everything from a single point.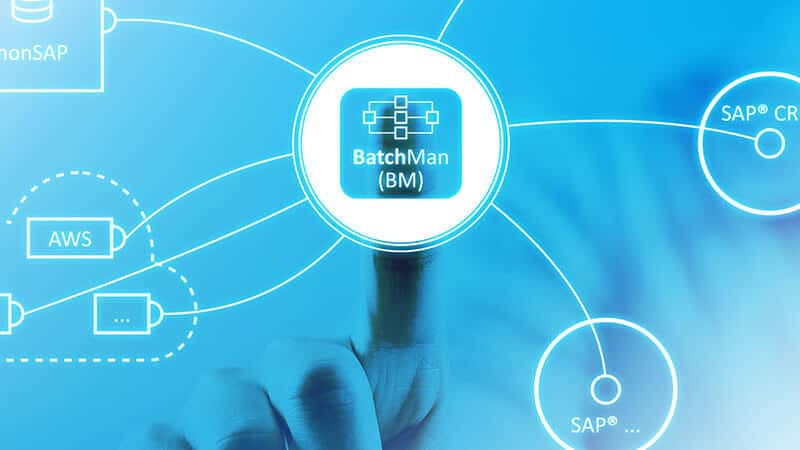 Bookings
Bookings are no longer possible for this event.