Are you looking for a cost-effective alternative to Redwood CPS?
Migrate to a reliable and optimal alternative in Job Scheduling
With the replacement of Redwood CPS 8 (Central Process Scheduling) to SAP BPA 9, the free OEM version is no longer offered. Don't let this unsettle you, but take the opportunity to search for an optimal solution for your IT operations.
HONICO offers alternatives for your job scheduling that can be fully integrated into Netweaver or installed in the cloud. This automatically reduces your Total Cost of Qwnership.
Functions such as simple alerting, cross-system monitoring and many additional tools such as the automatic adaptation of program variants offer you the opportunity to make your background processing even more agile.
| | OEM CPS | HONICO Automation |
| --- | --- | --- |
| Scheduling SAP jobs | | |
| Monosystem Process Chains in SAP Systems | | |
| Basis Load Balancing (queues only) | | |
| Multi-system process chains | | |
| Display and monitoring of child jobs | | |
| Complex load balancing | | |
| time zone treatment | | |
| Dynamic mass activities | | |
| Variant automation (TVARV) | | |
| Automated archiving (SARA) | | |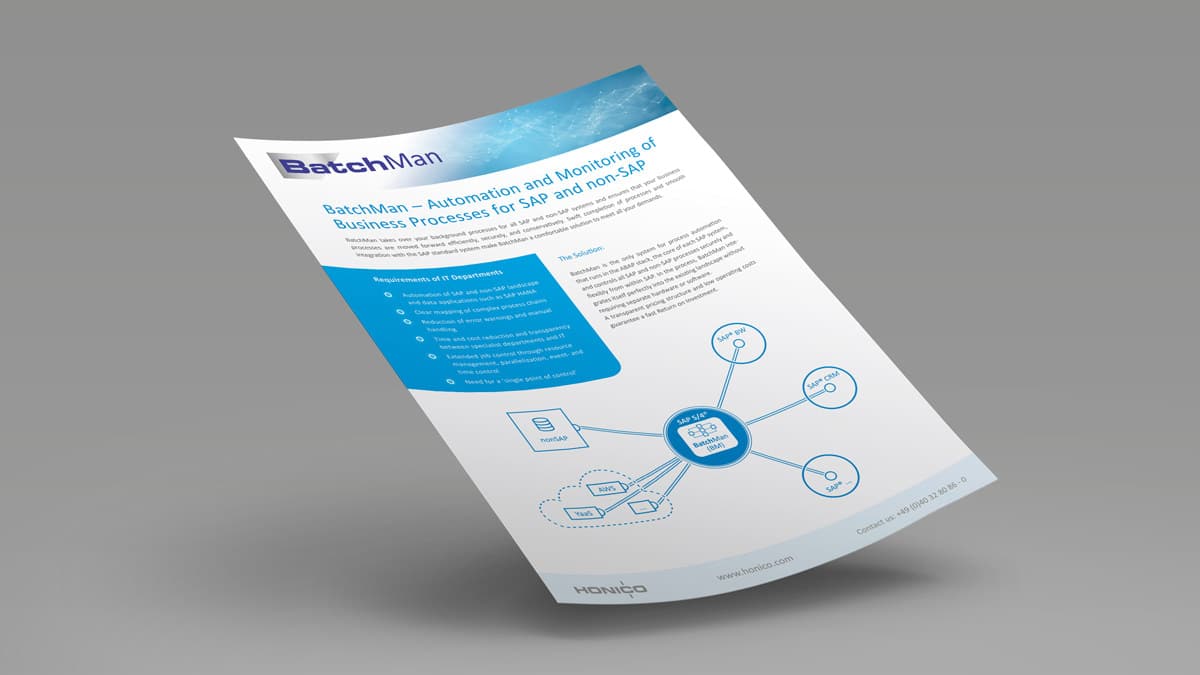 BatchMan Product Datasheet
BatchMan Functional Description