The next generation of Job Scheduling: Central control of cross-platform processes and jobs. Cloud, hybrid or on-prem, tailored to your business needs for SAP S/4 HANA, RISE & ECC.
Central workload automation for on-premise, hybrid and cloud: installation and GUI seamlessly integrated in SAP
Digital transformation requires technical rethinking. Issues such as how to migrate on-premise to cloud applications and how to integrate hybrid landscapes are the biggest challenge for a company's IT. 
Hence, a comprehensive workload automation for the different interfaces is required. Our product BatchMan is SAP S/4HANA certified and allows to control the hybrid systems of all SAP and nonSAP systems centrally from S/4HANA.
BatchMan has been the trusted batch control tool in our publishers' VI&VA and SAP® system environments for many years, helping us to run our VI&VA as a Service cloud solution efficiently
Visual Process Maintenance in BatchMan
Extensive options for defining scheduling and start criteria, calendars and resources are available in the job/process maintenance of BatchMan. The graphical modeling in BatchMan allows you to design your processes exactly according to your requirements. Scheduled time reserves are now superfluous, since dependencies are kept as modeled.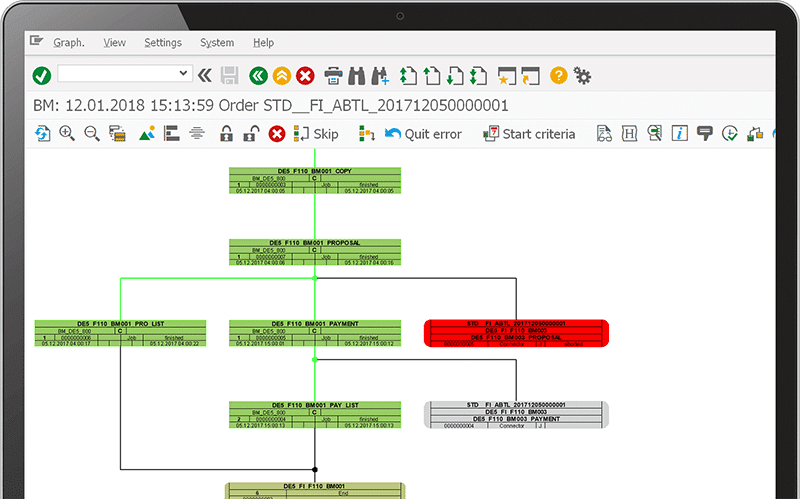 BatchMan monitoring gives you a complete overview of your scheduled processes at any time. You can modify your job planning directly in BatchMan Monitoring, get detailed information or jump to the graphical view.
Request a demo without obligation:
Would you like to learn more about our SAP automation?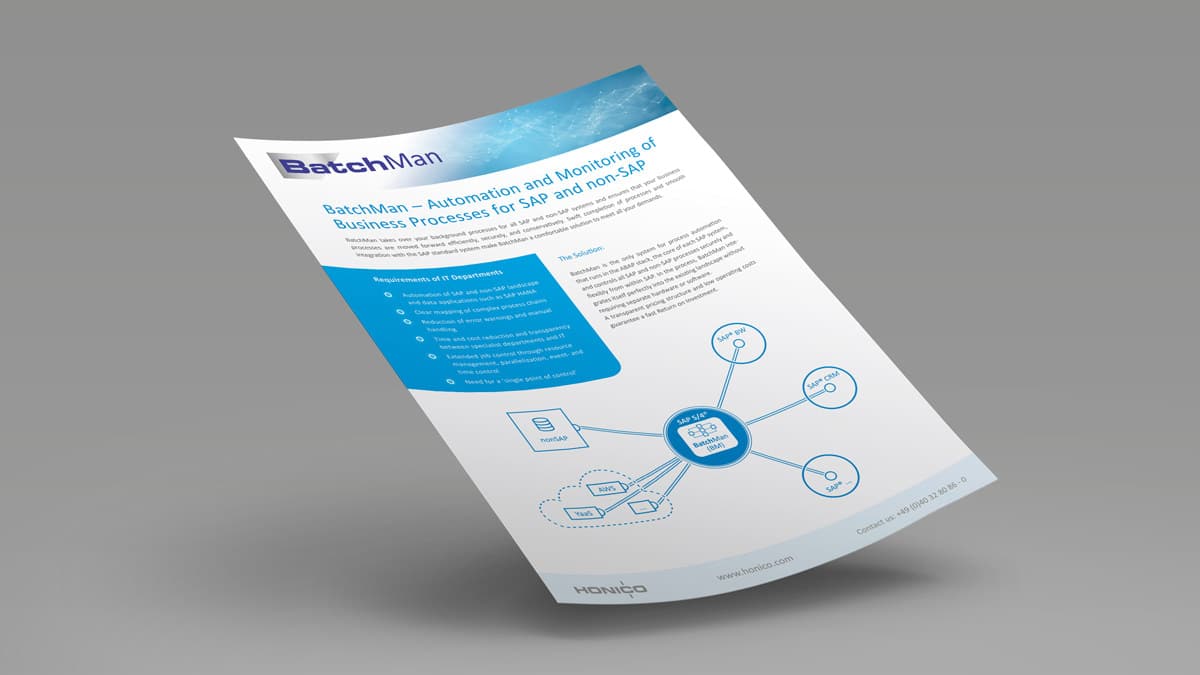 BatchMan Product Datasheet
BatchMan Functional Description