Are you looking for an alternative in Job Scheduling?
Provider change for your automation?
Are you looking for a solution that guarantees your company a smooth migration of your process automation? 
Then BatchMan is the right product.Our specialists have many years of experience migrating to BatchMan and will find the most efficient roadmap for automatically migrating your jobs.
HONICO Migrations Roadmap
Analysis and evaluation of the initial situation and the expected result
Implementation of first critical processes in the test environment
Automated transfer of the inventory processes and approval, if necessary re-optimization
Step-by-step live connection of the processes. Side-by-side or BigBang, respectively to results of test phase
Extended customer support during the first period of operation
Transfer of the supervision into the customer's own hands
Migration for the following providers:
Universal Controller – Stonebranch
$Universe – ORSYP
Your existing tool is not on the list? Just contact us and our experts will consult you in finding a suitable solution.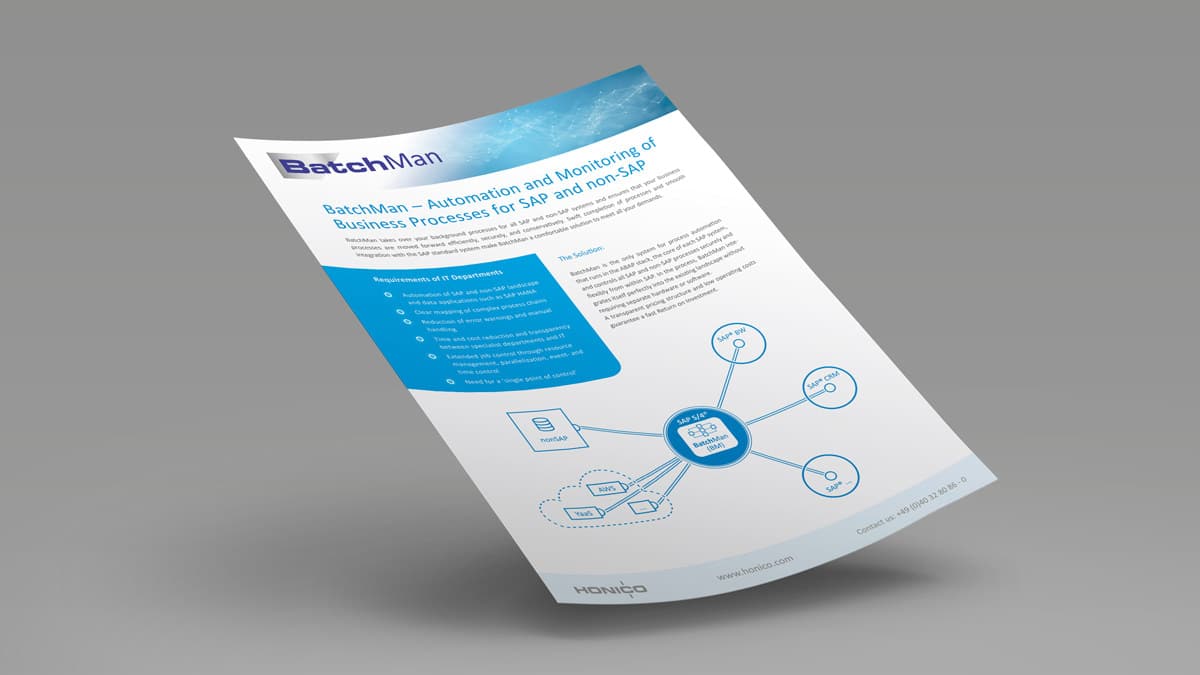 BatchMan Product Datasheet
BatchMan Functional Description